Regulatory Indicators for Sustainable Energy (RISE) 2018
Regulatory Indicators for Sustainable Energy (RISE) 2018
RISE is an important tool to help governments assess whether they have the necessary policy and regulatory frameworks in place to drive progress on the energy transition. It enables governments to measure their performance against regional and global peers. The report can also be used by the private sector to identify investment opportunities for sustainable energy projects, products and services in national markets.
RISE 2018 is the second edition produced by Energy Sector Management Assistance Program (ESMAP) of the World Bank Group and contains many new features over the inaugural 2017 report, including policy time trends since 2010, a greater emphasis on tracking policies that support enforcement, broader coverage of the heating and transportation sectors, and a pilot assessment of the policy environment for clean cooking in a dozen large access-deficit countries.
For more information read our news story here and visit: rise.esmap.org.
Download the Regulatory Indicators For Sustainable Energy 2018 full report here.
Progress in Rise Score for Access to Electricity for The Five Countries Which Have Improved Their Access Rate The Most 2010-2017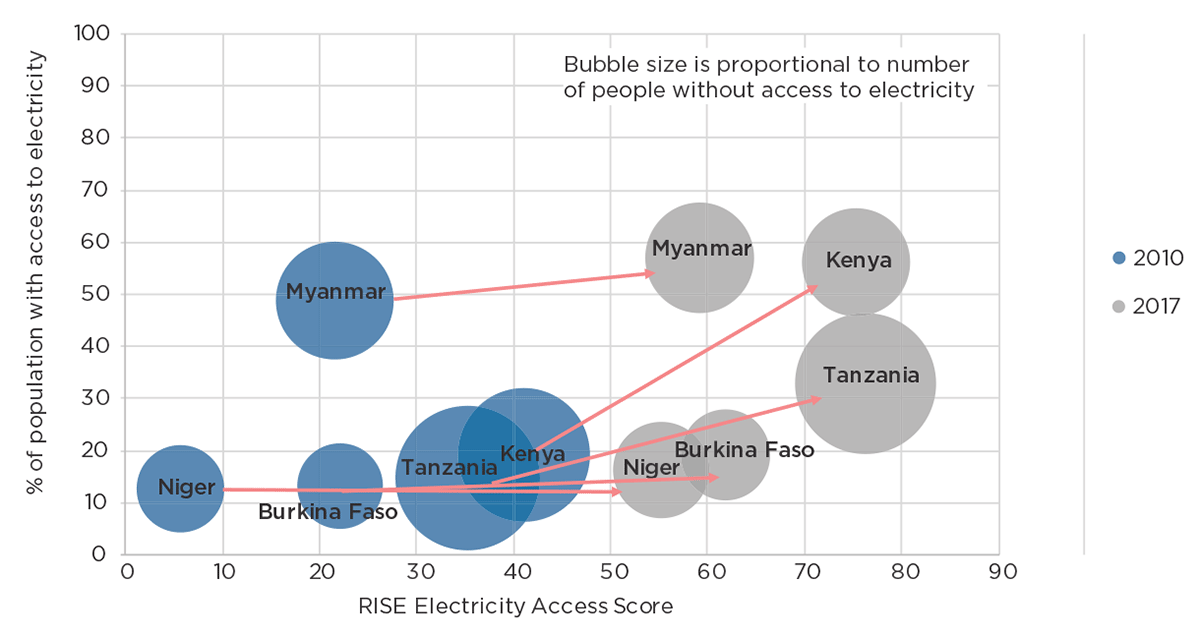 Note: 2016 electrification data was used from the Tracking SDG7 report
Source: World Bank, RISE 2018, World Bank Tracking SDG7 the Energy Progress report 2018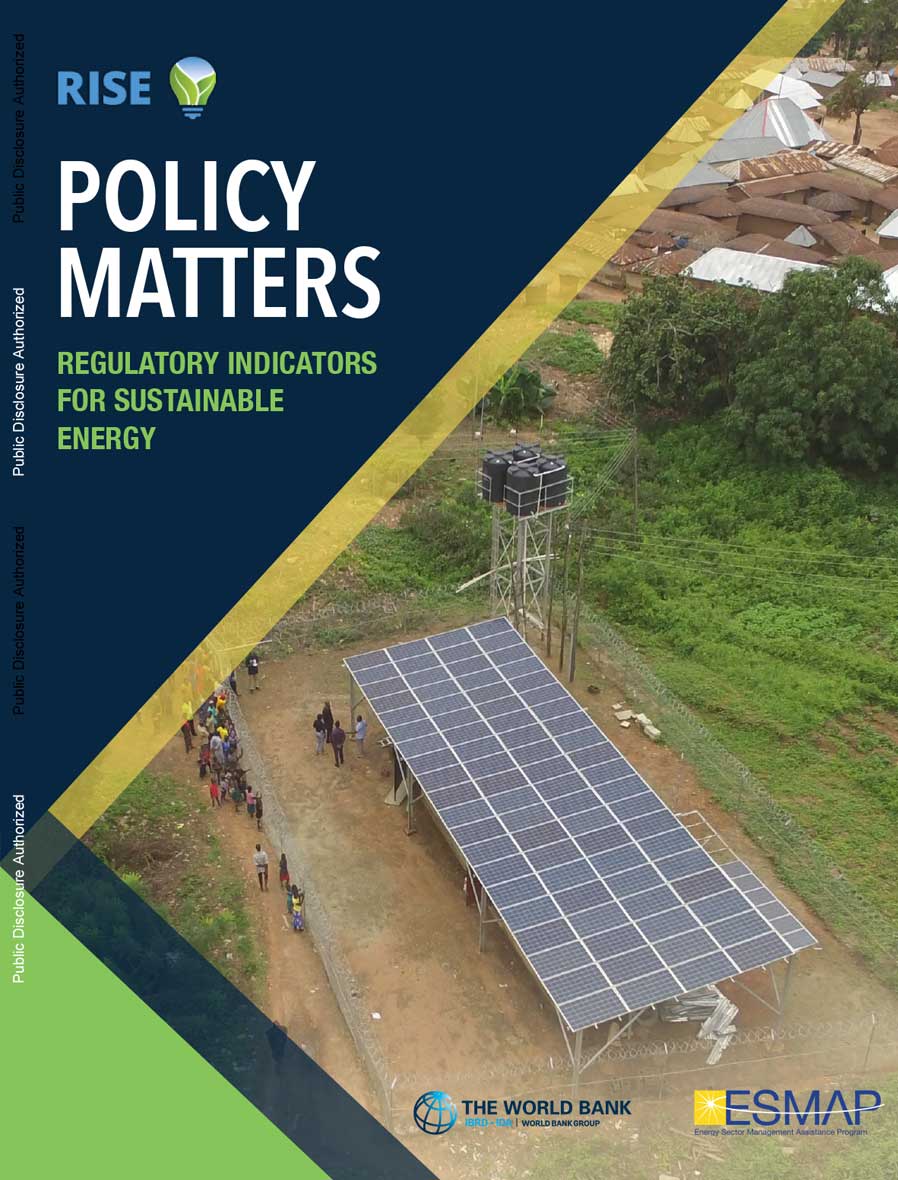 Regulatory Indicators for Sustainable Energy (RISE) 2018 Policy Matters
By ESMAP, The World Bank
Precisely because policy matters, it is important to track how well countries are doing in creating the regulatory environment need-ed to accelerate achievement of sustainable energy goals. RISE provides such a global scorecard which summarizes countries' regulatory environments. It does so by tracking the adoption of good-practice policies with respect to energy access, energy efficiency, and renewable energy at the country level as of December 2017, scoring them on a scale from 1 to 100, and classifying the strength of a country's policy environment according to a "traffic light" system with green for advanced, yellow for intermediate, and red for early stage.