Chilling Prospects: Providing Sustainable Cooling for All
Chilling Prospects: Providing Sustainable Cooling for All
Chilling Prospects: Providing Sustainable Cooling for All shows there are over 1.1 billion people globally who face immediate risks from lack of access to cooling. Cooling underpins the ability of millions to escape poverty, to keep our children healthy, vaccines stable, food nutritious, and our economies productive. Access to cooling is now a fundamental issue of equity, and as temperatures hit record levels, this could also mean the difference between life or death for some.
These risks are both a development and climate change issue, as they pose challenges for the health, safety, and productivity of populations across the world – especially countries in Asia and Africa where access gaps are the largest. Yet this challenge also offers business and entrepreneurs the opportunity of major new consumer markets which want super-efficient, affordable technologies to meet their cooling needs.
Chilling Prospects also draws attention to the direct intersection between three internationally agreed goals: the Paris Climate Agreement; the Sustainable Development Goals; and the Montreal Protocol's Kigali Amendment.
The report was written by Sustainable Energy for All, produced in partnership and supported by the Kigali Cooling Efficiency Program (K-CEP), as part of the Cooling for All initiative, which developed the report along with contributions from the Global Panel on Access to Cooling.
For more information, follow the conversation online using #CoolingforAll.
Download the "Chilling Prospects: Providing Sustainable Cooling for All" full report here.
Read the press release here in: English, عربي, 中文, Français, Español.
KEY FINDINGS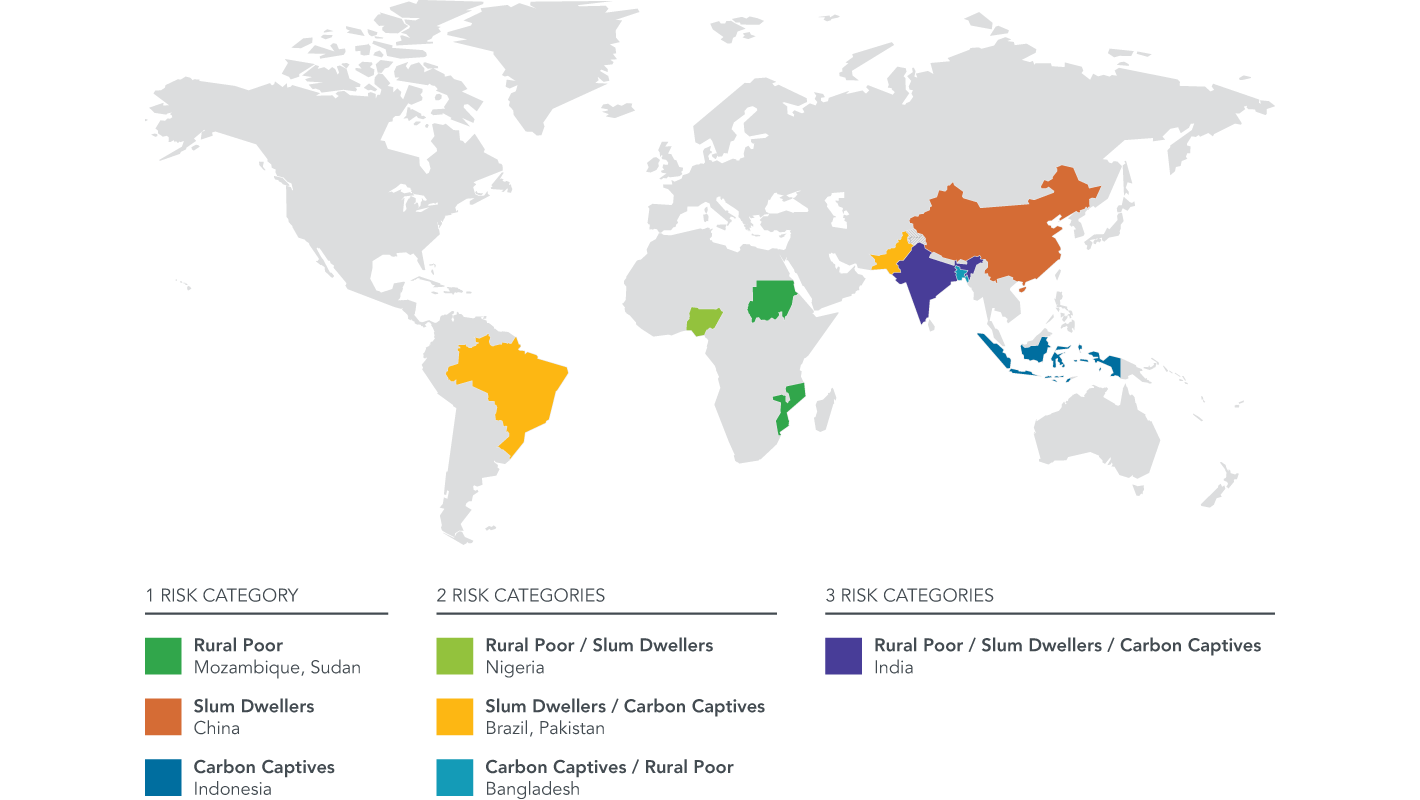 Chilling Prospects identifies nine countries with the biggest populations facing significant cooling-related risks, including five in Asia, three in Africa, and one in Latin America. India has the largest number of people facing risks across all dimensions. India, Bangladesh, Nigeria, Sudan, and Mozambique have the most significant rural populations facing health risks, food and nutrition security, as well as challenges to human productivity. China, India, Nigeria, Brazil, and Pakistan have the most significant slum-dweller populations facing risks. India—followed by Indonesia, Pakistan, Bangladesh, and Brazil—has the largest population at risk of buying the least efficient appliances.