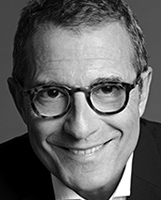 António Mexia, Chair
António Mexia is the CEO of EDP - Energias de Portugal S.A. and President of Eurelectric, Mr. Mexia is also the President of the Business Council for Sustainable Development in Portugal (part of the WBCSD regional network) since April 2016. He served as Assistant to the Secretary of State for Foreign Trade and was Vice-Chairman of the Board of Directors of ICEP (Portuguese Institute for Foreign Trade). From 1990 to 1998 became Board of Director of Banco Espírito Santo de Investimentos and, in 1998, he entered the Gas sector as Chairman of the Board of Directors of Gás de Portugal and Transgás. In 2000 he joined Galp Energia as Vice-Chairman of the Board of Directors, and became Executive Chairman of the company in 2001. In 2004, was appointed Minister of Public Works, Transport and Communication of the Portuguese Government. He received the Honoris Causa Graduation from "Instituto Superior de Economia e Gestão" (ISEG) and he was honoured by The President of the Portuguese Republic with the "Grã-Cruz da Ordem do Mérito Empresarial".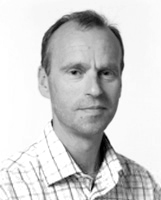 Hans Olav Ibrekk, Vice-chair
Hans Olav Ibrekk is Policy Director, Section for Energy, Norwegian Ministry of Foreign Affairs. Mr. Ibrekk previously worked at the Norwegian Agency for Development Cooperation (Norad), the World Bank, the European Bank for Reconstruction and Development (EBRD), as well as in the Secretariat for the International Conference on Water and the Environment. He has more than thirty years of experience from government, international organizations, research and consulting in development cooperation, climate 'proofing', clean energy, water resources management, environmental financing, and capacity building, among other areas. Mr. Ibrekk served as a member on the Water and Sanitation Task Force of the UN Millennium Project. He has been a member of the board of the Adaptation Fund since 2007 and served as chair in 2013 and 2015. He holds a Master's degree in Environmental Engineering from University of Washington and a Master's in Civil Engineering from the Norwegian Institute of Technology.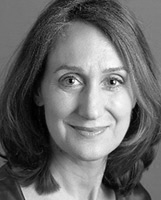 Elizabeth M. Cousens
Elizabeth M. Cousens is Deputy Chief Executive Officer of the United Nations Foundation. Dr. Cousens previously served as U.S. Ambassador to the UN Economic and Social Council and Alternate Representative to the UN General Assembly, where she led U.S. diplomacy at the UN on human rights, humanitarian, and development issues, including leading U.S. negotiations on the Sustainable Development Goals. She has served on the boards of UN agencies, funds, and programmes, and was the U.S. representative to the UN Peacebuilding Commission, and earlier served as Principal Policy Advisor and Counselor to the U.S. Permanent Representative. Dr. previously served with the United Nations in Nepal and the Middle East and is a recognized expert on peace processes and international conflict management. Dr. Cousens has a D.Phil. in International Relations from the University of Oxford, where she was a Rhodes Scholar, and a B.A. in history and an Honorary Doctorate from the University of Puget Sound.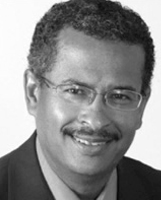 Brian Dames
Brian Dames is the Chief Executive Officer of African Rainbow Energy and Power; a South African company dedicated to clean energy solutions. A national of South Africa, Mr. Dames is the former Chief Executive Officer of Eskom, the national electricity utility of South Africa. The utility is the largest public utility in Africa, is among the top utilities in the world in terms of generation capacity and among the top in terms of sales. Mr. Dames began his career at the Eskom Koeberg Nuclear Power Plant in 1987 and rose up through the ranks of the company until appointed CEO in 2010. Mr. Dames resigned from this position in March 2014. He holds Bachelor of Science from the University of the Western Cape in South Africa and an MBA and graduate diploma in utility management from Samford University in the United States.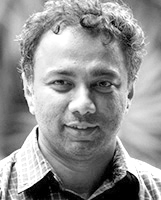 Harish Hande
Harish Hande is an engineer and renewable energy entrepreneur with over 20 years of grassroots experience in meeting requirements of underserved communities. He is the co-founder of SELCO India, and under his leadership SELCO reached 4,50,000+ households across 6 Indian states, while focusing on Innovation and Ecosystem building. Harish, a graduate from the Indian Institute of Technology, Kharagpur and a Masters and PhD from University of Massachusetts, US, returned to India to start SELCO in 1994-95 after experiencing benefits of solar energy in rural areas of Dominican Republic and Sri Lanka. Having installed the first 1000 home lighting systems on his own and over 4,50,000 households now through his company SELCO India, Harish is recognized as a pioneer of rural energy service across the globe.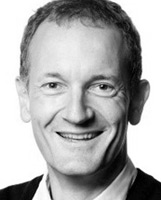 Steve Howard
Steve Howard is the Co-Chair of We Mean Business, Campaigner, Business Leader, and Former Chief Sustainability Officer, IKEA Group. In his former role as CSO at IKEA, Steve was responsible for the Company's sustainability strategy, environmental and social performance, the impact of its products. Steve believes that sustainability will be one of the mega-trends that shape society and the business landscape this century. He is committed to developing innovative ways to make sustainability attractive and affordable for everyone.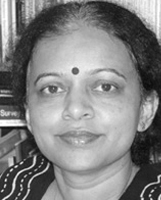 Leena Srivastava
Leena Srivastava is the Acting Director General at The Energy and Resources Institute (TERI). TERI, founded in 1974 in New Delhi, is the largest developing country institution working towards sustainability on local, national and global levels. Dr. Srivastava was the Vice Chancellor of the TERI University in addition to being the Honorary Executive Director at TERI, New Delhi from January 2012 to March 1, 2015. Dr. Srivastava is a member of numerous boards and committees, including the Energy Advisory Board of the World Economic Forum, Scientific Advisory Panel of the Climate and Clean Air Coalition (CCAC) to reduce Short-Lived Climate Pollutants (SLCP), UNEP, and Global Carbon Capture and Storage (CCS) Institute, and Government of India. She holds a PhD in Energy Economics from the Indian Institute of Science, Bangalore, India and a Master's in Economics from the University of Hyderabad.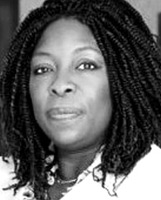 Zouera Youssoufou
Zouera Youssoufou is the managing director and CEO of Dangote Foundation, based in Lagos. In this role, she leads the Foundation's efforts to improve the health, nutrition and educational outcomes for the less fortunate, primarily in Nigeria and in Africa. Prior to joining Dangote Foundation, Youssoufou was the World Bank Country Manager for Gabon, Equatorial Guinea and Sao Tomé and Principe. As such, she was the front-line person in the relationship with all three Governments and conducted day-to-day dialogue with all levels of Government, donors and civil society. Prior to this, Youssoufou spent 6 years at the International Finance Corporation, where she led the Global Women in Business Program (WIN). She joined the World Bank Group in 2005 from Citigroup's Smith Barney unit in New York and Atlanta where she covered emerging markets and 13 industry sectors as an Equity Research Analyst.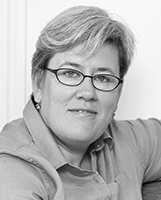 Rachel Kyte, CEO of SEforALL and Ex officio member
Rachel Kyte is Chief Executive Officer of the Sustainable Energy for All (SEforALL), and Special Representative of the UN Secretary-General for Sustainable Energy for All. A leading advocate for sustainable development, Ms. Kyte is focused on affordable, reliable and sustainable energy as the key to combating both poverty and climate change. Ms. Kyte drives SEforALL's work to mobilize action towards its 2030 goals of ensuring universal access to modern energy services; doubling the global rate of improvement in energy efficiency; and doubling the share of renewable energy in the global energy mix. As Special Representative for the Secretary General she is the point person in the UN for action towards the recently agreed global goal on sustainable energy.